ONLINE Eligibility Specs and Application forms form can be accessed HERE ( takes you to bhronline.uk )

Online Submission and Printable-version forms are available, along with contact details.

Bullet to Borrow
Sadly Now SOLD and no longer available !! - Many Thanks to Mark and Sue Whittaker for making this machine available over a multitude of of seasons. A lovely machine .. will be missed !
Does this Bullet have your name on it?
Not to rent... Not to hire... To borrow! (Deposit required)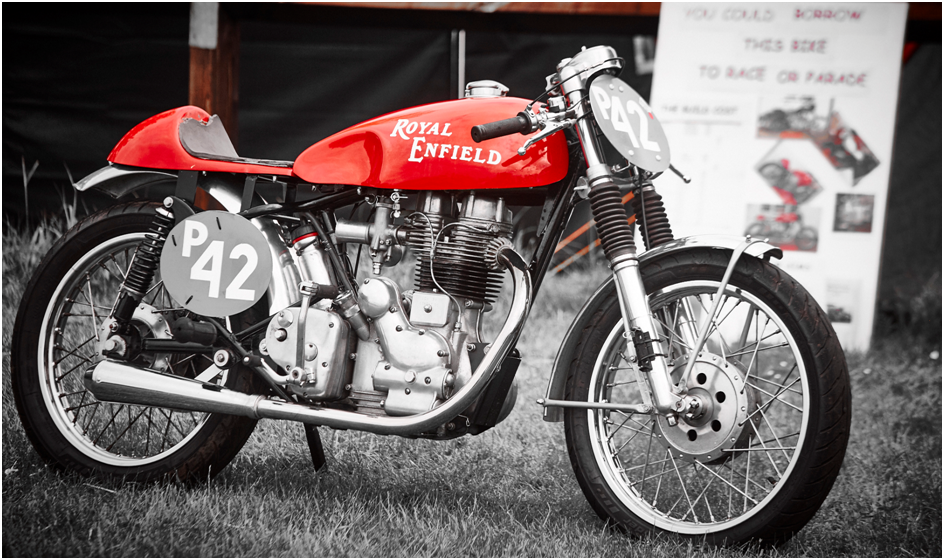 If you would like to have ago but haven't got a machine ready for use why not borrow the bullet. For more information please email enfield@whittakers.force9.co.uk
The Idea
We started racing with BHR in 2011 on a 1957 BSA A10 outfit. It came to our attention that many people wanted to race but either couldn't afford the time, financial commitment or didn't know how to prepare a race bike.
We thought we would do that for them.
We are not made of money so we knew that this had to be on a budget, showing what can be done with limited time and cash. We enjoy being part of BHR; it is a friendly club and we would like others to have a similar experience.
The choice of an Indian Royal Enfield was very deliberate as it makes it affordable and accessible whilst also giving a genuine vintage bike experience.
Interested? find out more.... NEW Bullet to Borrow Brochure