2018 Dinner Dance and Awards Presentation
Click here to download the Dinner Menu
Click here to download the booking form
Bullet to Borrow
Does this Bullet have your name on it?
Not to rent... Not to hire... To borrow! (Deposit required)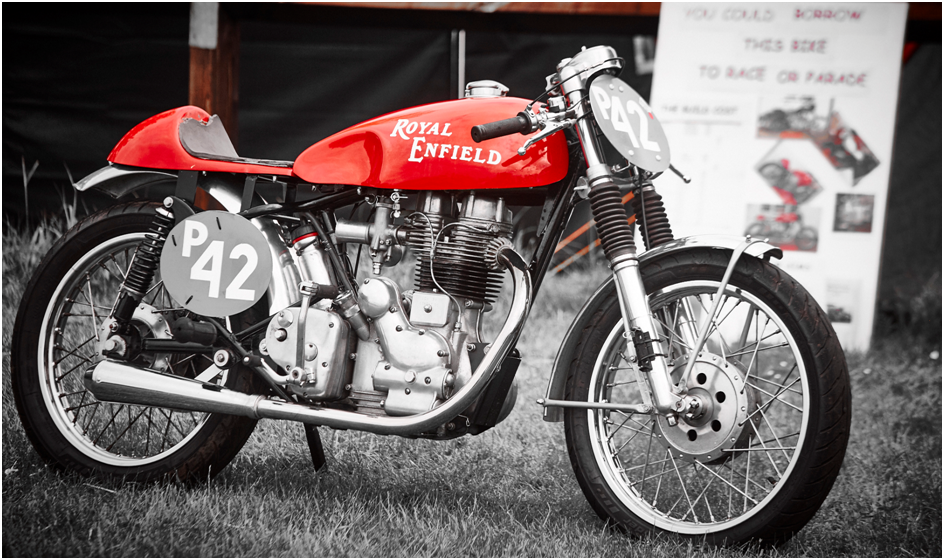 If you would like to have ago but haven't got a machine ready for use why not borrow the bullet. For more information please email [email protected]

The Idea
We started racing with BHR in 2011 on a 1957 BSA A10 outfit. It came to our attention that many people wanted to race but either couldn't afford the time, financial commitment or didn't know how to prepare a race bike.
We thought we would do that for them.
We are not made of money so we knew that this had to be on a budget, showing what can be done with limited time and cash. We enjoy being part of BHR; it is a friendly club and we would like others to have a similar experience.
The choice of an Indian Royal Enfield was very deliberate as it makes it affordable and accessible whilst also giving a genuine vintage bike experience.
Interested? find out more.... Click here to download the Bullet to Borrow Brochure